The Malliard Report
Controversial Yet Conversational
Each episode focuses on a different topic, ranging from UFOs and cryptozoology to ghosts and hauntings. Guests on the show have included Nick Redfern, Scott Wolter, and Alexandra Holzer.
The show focuses on paranormal and spiritual topics and often features guests from the spiritual and paranormal communities. Guests have included Rabbi Manis Friedman, Mark Anthony the Psychic Lawyer, and many other spiritual and paranormal experts.
Jim Malliard focuses on conspiracy theories and has featured interviews with experts in the fields of Flat Earth, Lincoln's Assassination, the Philosophy of Conspiracy, and Kennedy's assassination are some of the topics that have been covered in The Malliard Report.
Guests have included Micah Hanks, Dark Waters, George Noory, and Jimmy Church. The show is known for its in-depth conversations and thoughtful analysis of the topics discussed.
The show features interviews with a variety of guests, including authors, scientists, entrepreneurs, and other interesting people.
Jim Malliard is joined by NASCAR driver Ward Burton, investigative journalist Jim Marrs, author Ben Mezrich, Missing 411 author David Paulides, and Coast to Coast AM host George Noory. The show will also feature a special guest appearance by Ambassador Arthur Lenk, who will discuss international diplomacy.
Who is Jim Malliard?
Jim Malliard is an accomplished podcaster, speaker, and community activist known for his ability to attract guests to his show with interesting stories to tell on a variety of topics. When you listen to an episode of The Malliard Report not only do you learn new and interesting concepts from his famous guests but you also understand what drives them to be experts in their field. Indeed, Malliard is perhaps best known for his work and research in the paranormal world. Early in his career, his "pathway to the paranormal" forced him out of his personal "safe space" and tested his spiritual beliefs. As a result, he is uniquely suited to guide his listeners along the many out-of-this-world journeys that he explores with his guests weekly.
"Jim Malliard is fair, concise, and honest. I can't ask for much more in an interview."
George Noory – Host of Coast To Coast AM
"So, you want to know what's really going on in the world? Try tuning in to The Malliard Report where straight talk carries the story."

Jim Marrs journalist and New York Times Best Selling author
"A shoutout here to one of my favorite interviewers on one of my favorite podcasts. Yes, that would be Jim Malliard and the Malliard Report. It's always an interesting topic being discussed with an interesting guest. Check it out and you may even hear me again one of these days."
James R. Fitzgerald MS Supervisory Special Agent, FBI (Ret.) Forensic linguist, profiler, consultant, and author of A Journey to the Center of the Mind -Books I, II, and III
590+
NUMBER OF REPORTS DONE
110+
HEARD IN COUNTRIES
11+
YEARS OF EXPERIENCE
The existence of UFOs, or unidentified flying objects, has been a subject of debate and fascination …
On the Malliard Report, Fred Litwin discussed his books which aim to debunk the misinformation prese…
In this episode, I discuss the benefits of responsible pet ownership. I look at the difference betwe…
So don't wait, subscribe to The Maliard Report Substack today and get access to all of the show's archives!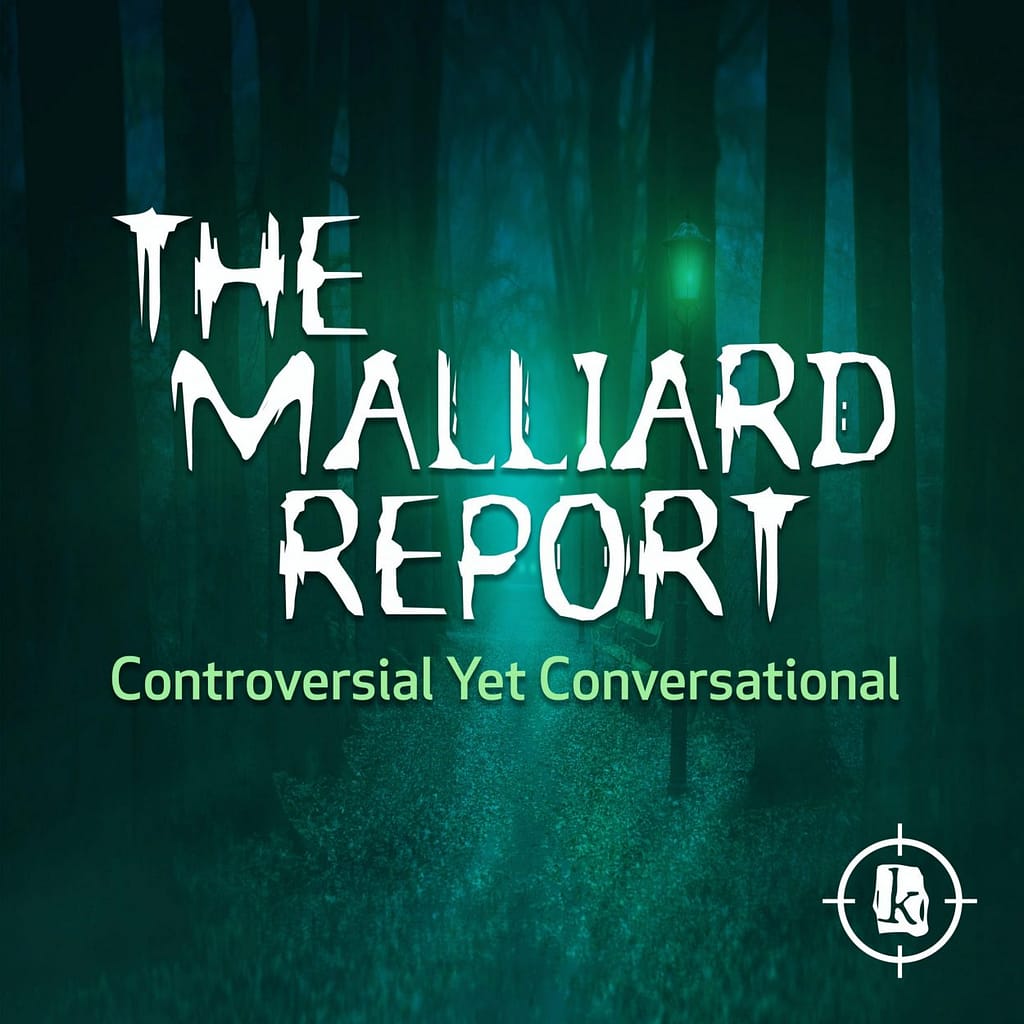 The Malliard Report ventures into the fringe, the unusual, and often the macabre.
That's why it has been featured on more than a dozen mainstream talk radio stations and has even been syndicated on top paranormal networks like Art Bell's Dark Matter.
Each week, Jim Malliard is joined by authors, thought leaders, profilers, historians, and scholars who lend their expertise as we discuss true crime, paranormal, and often current events.
The Malliard Report hits controversies head-on, each and every week.
Send Jim an Email
We invite you to contact host Jim Malliard to discuss being a guest on the show, sponsorship opportunities, or having him as a guest on your podcast.
Jim looks forward to hearing from you and discussing how the Malliard Report can help you reach your audience.
Thank you for your interest!